At the beginning of this jam I said:
So what this really means is, the next Rude Bear game has to be even better.

And that scares me.
Luckily:
Thanks so much everyone!
All this means is.. the next Rude Bear game must be even greater.
Some fun stats:
1878 Rude Bears have fallen in the castle so far.
51 Rude Bears died on Christmas.
9 people have completed the castle.
This picture contains all the bears that died so far. Click it to see it in full: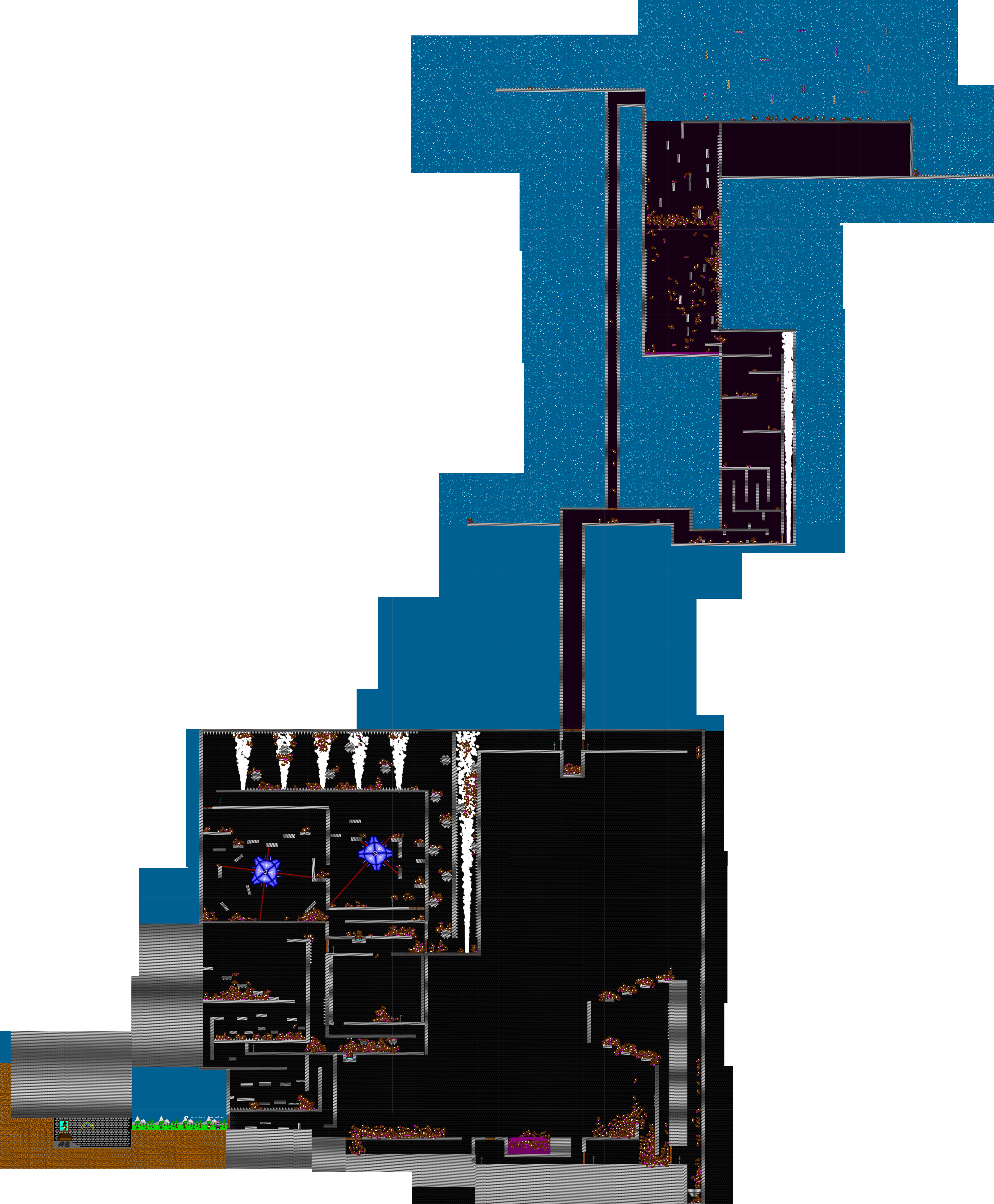 My personal favourite dead bear quotes:
"how emBEARassing"
"My only regret is dying"
"the other corpses totally suck"
"tell my wife I love her"
"there better be a hot princess"
"blarrrgggg I am BEAR"
"HEY LISTEN HEY LISTEN"
"your mum died here"
Top Excuses:
"I blame the FBI"
"I wasnt meant 2 dye like dis lag caused i"
"it was on purpose"
"I died for your sins"
Best rage:
"get out of the fucking way bears"
"this is some supreme garbage"
"I hate this game and what it has done"
Top incites:
"that wasnt the healing beam"
"so thats where all the bodies came from"
"OH GOD SOO MUCH BLOOD"
"thefairyisstilltalking"
"So jumping off the cliff is suicide"
" so much for teamwork"
Best trolling:
"careful going up spikes on the left" (the spikes are on the right)
"careful with the spikes on the left"
"spikes on the left"
"Spikes on the left"
"spikes on this side"
"cluttering up yo halls messing shit up"
Most repeated quote:
"LOL" (28)
"NO" (26)
"Oops" (24)
"Ouch" (22)
"k" (21)
"FUCK" (19)
"Oh" (11)
"ugh" (9)
"WHAT" (9)
"argh" (8)
"shit" (8)
"AH" (7)
"DAMN" (7)
"ok" (7)
"Whoops" (7)
"wtf" (7)
"platform" (6)
"Youre welcome" (5)
"ALMOST" (5)
"Oh no" (5)
"haha" (5)
"spikes" (5)
"yolo" (5)
Longest coherent quotes entered by multiple people:
"use me as a platform" (3)
"ITS A TRAP" (3)
Despair:
"NOO" (6)
"NOOO" (6)
"NOOOO" (4)
"NOOOOO" (5)
"NOOOOOO" (4)
"NOOOOOOO" (2)
"NOOOOOOO0" (3)
"NOOOOOOOOOOOOOOOO" (3)
Quotes starting with "Fuck":
"fuck a duck"
"fuck bears"
"fuck da h8ers"
"Fuck dem stairs"
"Fuck everything"
"fuck it anyway"
"fuck me to death"
"Fuck my life"
"fuck skulls"
"fuck that"
"fuck the bears"
"Fuck this game"
"Fuck this shitty slippery control game"
"fuck walls"
"fuck you"
"fuck you alex rose"
"FUCK YOU GOD"
And here's the dead bear count over the first few days: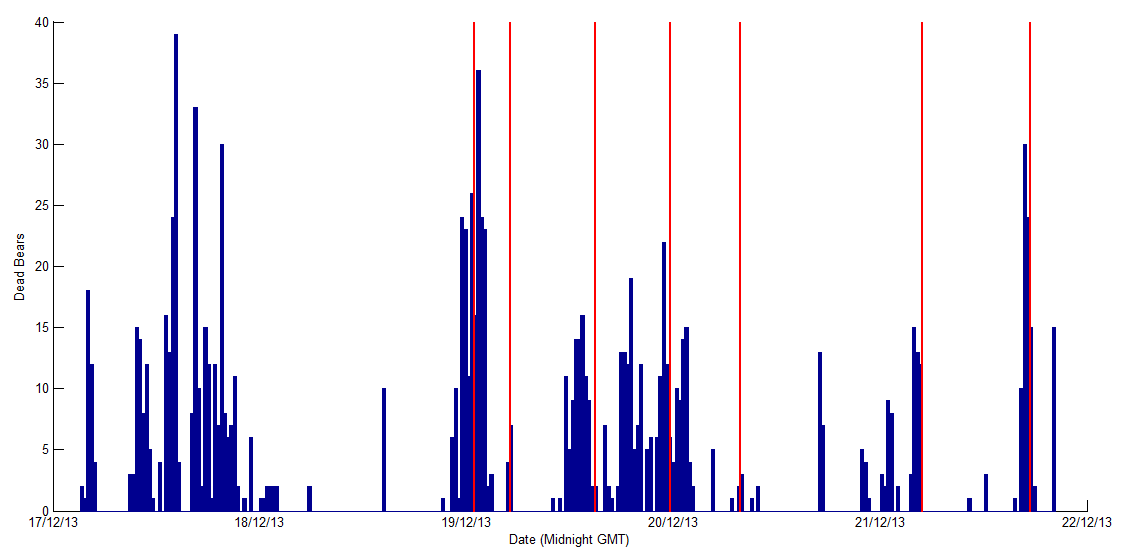 And here's the music, incidentally (though I threw it together in 20 minutes while eating McDonalds on day 3, and it shows):
Anyway, I hope you enjoyed it. And for those who haven't played yet, here's the link! Cheers everyone!
My twitter.
Ant (pixel artist)'s twitter.
Postmortem: (LD48 | My Blog | Gamasutra | Indiegames)
Indiestatik, Indiehaven, and most importantly, SonnyBone's Rad Game Roundup.